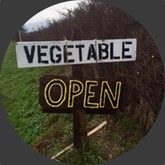 A very wet week on the farm!  Even though we seem to be focused on draining water off of the farm so that we can get into the fields this spring, we still are harvesting and selling produce at the farm stand.
Hours:
Wednesday through Saturday (Most Weeks):  11AM to 5PM.  To get exact times and dates please friend us on Facebook.  The link is to the left.
Produce This Week:
Carrotts, Braising Mix, Leeks, Rockwell Beans, Eggs, Jennie Bean Coffee, Winter Squash, Rutabagas, and other produce are in the barn for sale this week. 
If you go to the CSA page on our website you can download an application for the season and send it in with a deposit for the year.  We look forward to working with you!  The tally is rising as CSA memberships keep coming in.  We are pretty close to the halfway point for filling up, so if you haven't sent in your forms it is important to do so.