CSA IS FULL FOR THE 2020 Season!  Thank you for signing up!
Weekly Newsletters
Week 1:  in this newsletter, for May 19th, you learn about some of the most tender and fresh of spring produce!
Week 2: coming soon
Week 3: coming soon
More coming soon!
Signing Up
Thank you for signing up for our CSA!  We are full for the 2020 season.  You can still check facebook for updates on produce and egg sales.  To sign up for our CSA you will need to complete the sign up form available from the link above.  Drop off the form at the farm stand or Mail it to the farm, along with your deposit, or payment in full, and you will be notified of receipt.  Please read the form as it is important to decide what share works for you.
For eleven years now Prairie Bottom Farm has been offering a Community Supported Agriculture program to residents of Whidbey Island. 
A C.S.A. is a unique relationship where a member purchases a share of the farm's produce and the farmer provides produce throughout the growing season.  The members share in the risks and the benefits of the program.  When there is a bounty of goods everyone shares in that, if certain crops produce poorly they receive alternatives to those crops.  

The CSA will tentatively start May 19th, 2020 and end October 6th, 2020; it lasts 20 weeks but includes at least one week during the summer without CSA pickup.  We are looking to limit this year's membership to 25 members.
In The Boxes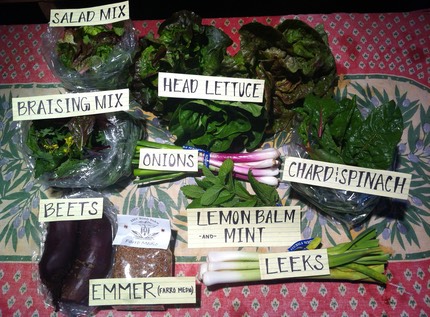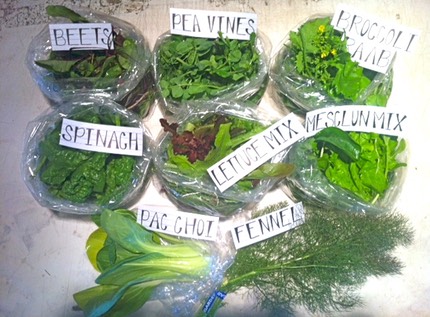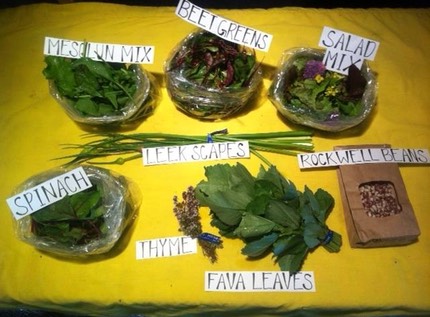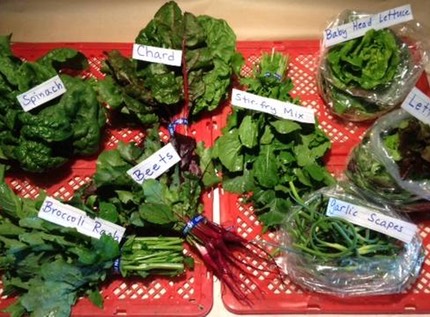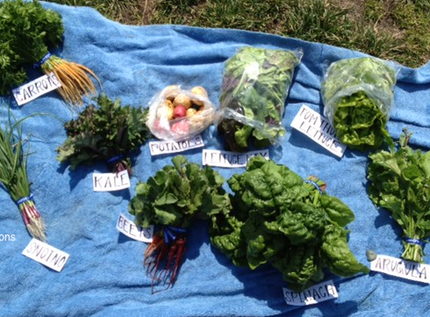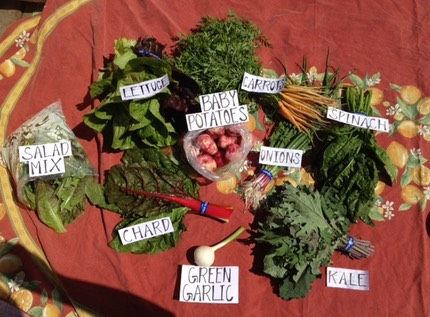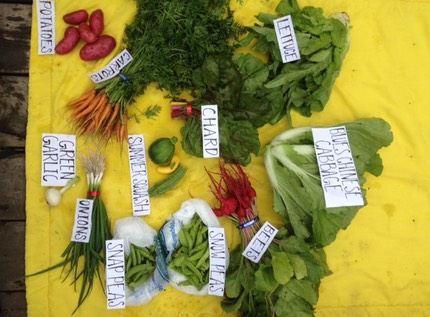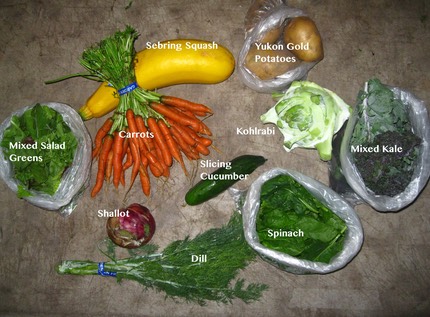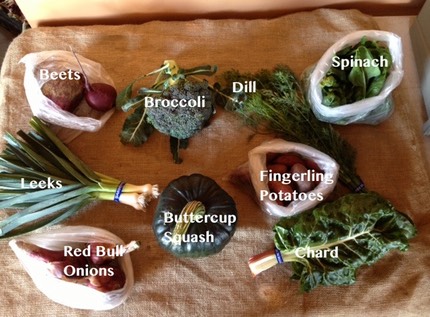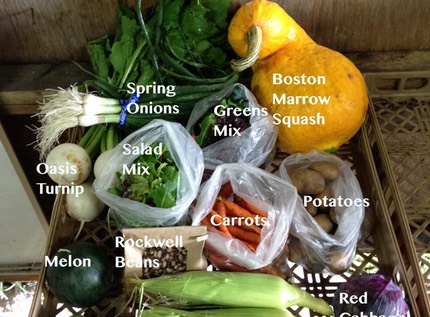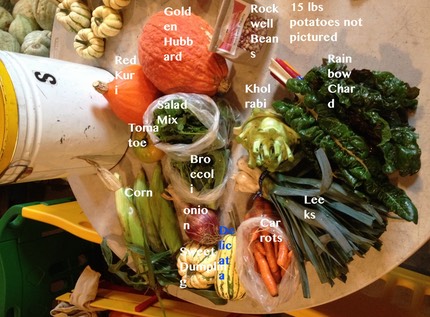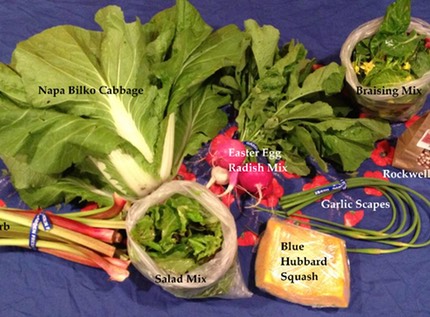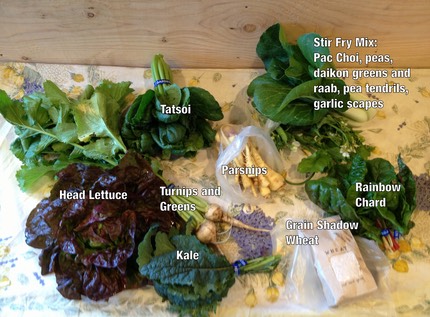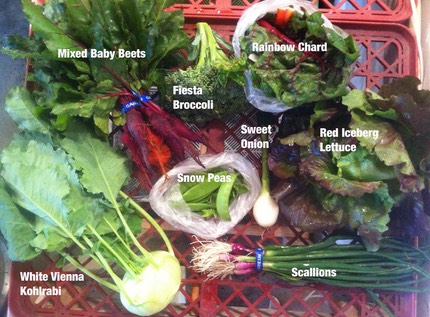 Your weekly boxes include not only fresh produce but weekly recipe letters that are emailed to you with pictures of your produce and recipes for the week.  This weekly update has been helpful to many families as they begin to reintroduce fresh produce into their diets.  This challenge can seem overwhelming if you aren't used to cooking this way, but by following these recipes you can successfully integrate delicious fresh vegetables into your diet.  An example letter is provided in this link:  Week 1
We offer three different share sizes this year.  We offer a full share, a partial share and a small share.  You should consider your share size carefully as the full share is designed for a family of four that is going to eat three to four servings of vegetables at least five times a week, while a partial share is more appropriate for couples or individuals who may not eat as much vegetables as larger families.  A partial share is about 2/3 the number of items included in a full share, there is no decrease in the amount of certain vegetables, just the variety in the box.  A small share contains 3 to 5 items per week and is designed for those who are interested in adding several vegetables to their diet each week.
Everyone Benefits
The farmer benefits in this relationship as  it removes the financial burden most large farms have of purchasing on credit all their seed, fertilizer, and other supplies.  The farmer gets to know their customers and many unique relationships develop.  We have gotten to know so many of our members, and they have gotten to know each other.  
The members benefit by receiving locally grown fresh produce.  Something that many people don't know is that fresh from the garden means that the produce you receive was allowed to fully develop and reach it's height of development instead of being picked early and shipped across the world.  Another benefit to the members is learning how to eat what is in season, which is something we often forget in today's highly transportable world.  Members are encouraged to get out in the field and pick from the bounty, many a youngster is now eating salad and veggies because they have developed a relationship with their food, besides, who doesn't love picking fresh raspberries and popping a few in their mouths? The members also have access to the member herb garden and the member flower gardens.
Each week farmer Julieanna researches recipes that incorporate many of the items you pick up at the farm.  Important updates and information is also viewable here (NEWSLETTERS PAGE).